Seven undergraduate and graduate students of UTokyo traveled to New York for the UTokyo's Hands-on Activity Programs "How to Live Your Career in the Global City of New York (Travel)" organized by the NY Ichokai. The students visited alumni who are active in a wide range of fields, such as in the United Nations Headquarters, the New York Stock Exchange, and the Japan Society.
During the five days in New York, the students heard Mr. Tomioka of Nomura America talk about his work and the current situation in New York, and Mr. Takegami of Tiger Pacific Capital talk about his career path and investments.
In addition, a reception and get-together were held at the UTokyoNY Office on Thursday, September 1.
Many alumni gathered at the request of the NY Icho-kai and enjoyed a lively exchange of views and ideas with students who have a strong interest in overseas careers in a friendly atmosphere.
Students gave views such as "I will keep the information and connections I gained from this event" and "This was a good opportunity for me to think about my future career" after the event.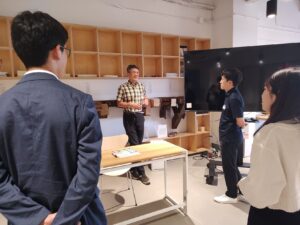 Nomura-America富岡さん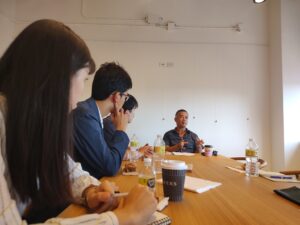 Tiger-Pacific-Capital武神さん